HAPPY RELEASE DAY!
Our new album is out today! You can pick up a physical copy straight from Bellyache Records, or get a digital version via iTunes, Amazon, or any other place you can buy crushed bits of data to play on your portable music device. We're streaming the album via our Bandcamp site, so feel free to listen to it about a million times. We recommend checking it out on the treadmill for maximum...
Watch
Our new video for "Graves", directed by Scott Allen & Sean Sommer. Starring Mikey Dew, w/ a cameo by Scotty Hagen. Shot with no budget, all on our own, in one day. also premiered today by MAGNET Magazine. /// You can now PRE-ORDER our new album direct from Bellyache Records. Ships on or around the May 14th release date.
RELEASE SHOW DETAILS/NEW SONG
FACEBOOK INVITE. Here's a song from the new record. It's called "Defeated." Don't fear the wah pedal.
UPCOMING SHOWS/TOUR DATES
hey rad peoples, We've got some shows coming up next week. Here are the fliers for them… • 1/31 @ the Blind Pig, Ann Arbor (FB invite):  • 2/1 @ Small's, Hamtramck (FB invite): After these gigs, we might lay low for a bit. However, we're going to hit the road a few times in May, June, and July. Right now, dates are being firmed up, so stay tuned for...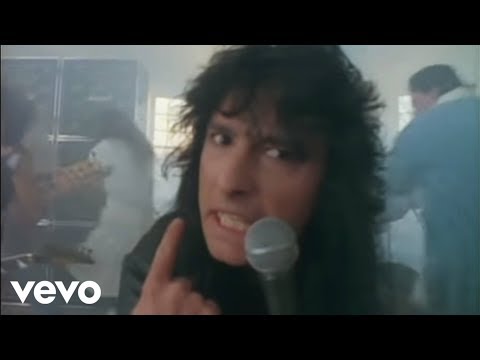 SOME NEW RECORD NEWZ
Sup ya'll. So here's some news about our new record, in an easy to digest bullet point format: • The new record will once again be released by Bellyache Records. They put out our first one, and we're real tight bros. We are very excited about this. • It'll come out on vinyl, with a possible limited-run CD. The digital download will be available on Bandcamp, with a...
Update.
Hi dudes. We have a show Friday. Here's the FB invite. It's at a house. In Warren. Pretty stoked to play a new place/with different bands, etc. All Eyes West sound especially up our alley, plus, the guitarist from Seaweed is playing with them on this tour, which is pretty rad.  In album number 2 news, we're hoping to announce label, mastering, and press info in the next month...
10 tags
NOOB SHOWS
We have 3 rad shows coming up before we disappear again to figure out what we're going to do with our new album. Here are the posters for 'em:  
3 tags
Album 2: Day 3 & 4
Blogging about the recording of an album isn't really all that exciting. You go in, you play your songs, you play some more stuff on top of your songs, you sing, you mix it a little bit, and that's about it.  In more entertaining news, we met the famous Lil Bub last night. She was squirmy and strange, and all together adorable. We, of course, took our picture with her, so if you start...
Album 2: Day 2
Day 2 started slightly hungover for a few of us. We went out and saw a few bands the night before, including Mike Adams & His Honest Weight, who were great in a Harvey Danger/Weezer/nerd-rock type way (Sean's quote, "They were like Best Buy, the band"… but he meant it as a compliment).  We spent most of our day tracking the remaining 7 songs live, because that's...
ALBUM 2: DAY 1
As the work day came to a close, some of us rushed home to let out our dogs and tend to our cats. Others sped back to kiss our kids goodbye. There was no doubt: the four of us were gonna be away for longer than usual. 6 days, to be exact. One day of travel, 5 to track our newest record. A six-and-a-half hour drive, a forgotten air mattress, some equipment to load, a gas tank to fill, and a swift...
SHOW HIATUS/NEW ALBUM NEWS
So after yesterday's blazing hot, storm-accompanied, pig-filled drunk fest, we're officially on a hiatus from shows so we can finish writing our next album. We're recording it in early August down in Bloomington, Indiana, again with trusty sound wizard Mike Bridavsky at the helm. His Russian Recording studio is a gem, and we can't wait to get back there to lay shit down...
next gig
this should be a blast. not sure on the order yet. gonna try some new jams. 
RIP Angel Busque
From our bassist, Monday Busque:  "It is with a heavy heart that I must say that on June 8th, 2012, that my beloved sister Angelica Mary Busque passed away due to complications with her lupus condition. Please have her in your thoughts as she was one of the best human beings I have ever known." Angel was incredibly talented, funny, sweet, kind, a lover of art and music, and a huge...
Split 7"
We have a split 7" coming out in June on Forge Again Records with Hospital Garden - an amazing (and amazingly LOUD) band from Chicago. Have a listen to two songs - one by each band - from the four-song record here. Also, here's the artwork, below, painted by Nicholas Chekaway Mancuso for Fiend Haus: We're beyond excited to share some wax with HG, and have it come out on Forge...
SHOWS, BROS
We're playing a couple awesome shows in April. Here's the fliers for them shits: FACEBOOK EVENT INVITE FACEBOOK EVENT INVITE
Nu Originals
Hey buds, So, we've got some sweet news to report: We're going to be releasing a split 7" record in the spring with our fellow-90s indie-rock worshipping bro's in Hospital Garden, from Chicago. Chi-city recording label Forge Again Records will be putting it out. We're doing two "new" mega-pop jams (well, one is brand new, the other is our interpretation...
THL + DTP
Hey boiz n gurlz:  Real quick like… Tickets are on sale for our show on December 26th w/ The Hard Lessons. Get them here. Probably gon' sell out, fools! Also on the bill will be the Deadbeat Beat, The Vatican (members of Millions of Brazilians and The Satin Peaches) and Smudge Candy (who, we're told, are real young). 
WE LIED.
Remember that break we were talking about? Well, we kinda lied. Cool people asked us to play cool shows, so we couldn't resist. November 23rd, we'll be back at our most-played venue, Small's, to jam a show with Amy Gore & Her Valentines (new band from Detroit garage legend Amy Gore of the Gore Gore Girls and Gorevette) and Pink Mink (from Minneapolis, featuring Christy...
6 tags
Chill time.
Man. We've had a hell of a couple of months. We've played with a whole slew of great bands (including Yuck, Hospital Garden, Lasers! and Fast! and Shit!, Screaming Females, and local rulers Big Mess, K.I.D.S., and Glossies, just to name a few), jammed some rad festivals, played our first out-of-town shows, and celebrated our one-year anniversary as a band. We've even managed to...
Tour Death Do Us Part →
Sean wrote about our pretend tour last weekend, playing with the likes of Yuck, Porcelain Raft, Tunabunny, Hospital Garden, and Lasers! and Fast! and Shit!
GIGS, MAN.
We're really stoked about all the shows we have coming up, including tomorrow's opening slot for Yuck - a band we're all really glad exist in the midst of Animal Collective-obsessed laptop fucktards. Hope to see you out at a few of the gigs. Coming up: 09.29.2011 @ The Magic Stick, Detroit, MI w/ Yuck & Porcelain Raft 09.30.2011 @ The Happy Dog, Cleveland, OH w/ Craig...
DIY
The music schedule for the 2011 DIY Street Fair in Ferndale has been announced, and we'll be playing on the Metrotimes outdoor stage Saturday September 17th at 6:15 PM. We'll be joining the likes of Electric Six, Child Bite, Glossies, Big Mess, and a bunch of other bands for what always proves to be one of the most badass music weekends of the whole year. Our DTP extended family will...
Insound
Hey dudes. You can now purchase Resurrect the Mammoth at Insound. So if you were planning on ordering some shit from them, feel free to add our record to your cart. Click the link above. You know you want to.
Watch
Detroit-based video podcast Most People Are DJs caught up with Monday and Ryan at our show at the Pike Room a few weeks back. We talked about tons of interesting shit.
Motorcity Rocks Review →
Weird inaccuracies aside, MCR sort-of gets it.
DESTROY THIS MIX
If you're lucky/cool/nerdy enough to have a Spotify account, please do check out this mix we made of songs that inspire us to write songs. 70+ jams, 3 hours, and all over the place. Enjoy.
"Pioneers" Video
Here's a video for our song "Pioneers" by the amazingly talented Scott Allen, starring our friends Sadie and Amanda.  For a point of reference, please click here.
3 tags
1 tag
Moar Fotoz
Our great friend and budding kickass photographer Mikey Dew took some awesome shots of us at our release show. Check a few out below, and make sure to click the link to see the whole set. See the whole set on Mikey's Flickr.
5 tags
post-release post
hey budz, Thanks a mil' for coming out to our release show last Friday. A lot of you walked out with records and that makes us very happy.  You can now get a hold of Resurrect the Mammoth from various digital retailers throughout the WWWz. Click the BUY link at the top, or click right here, to get the album from Amazon, iTunes, eMusic, or our method of choice, Bandcamp (it's the...